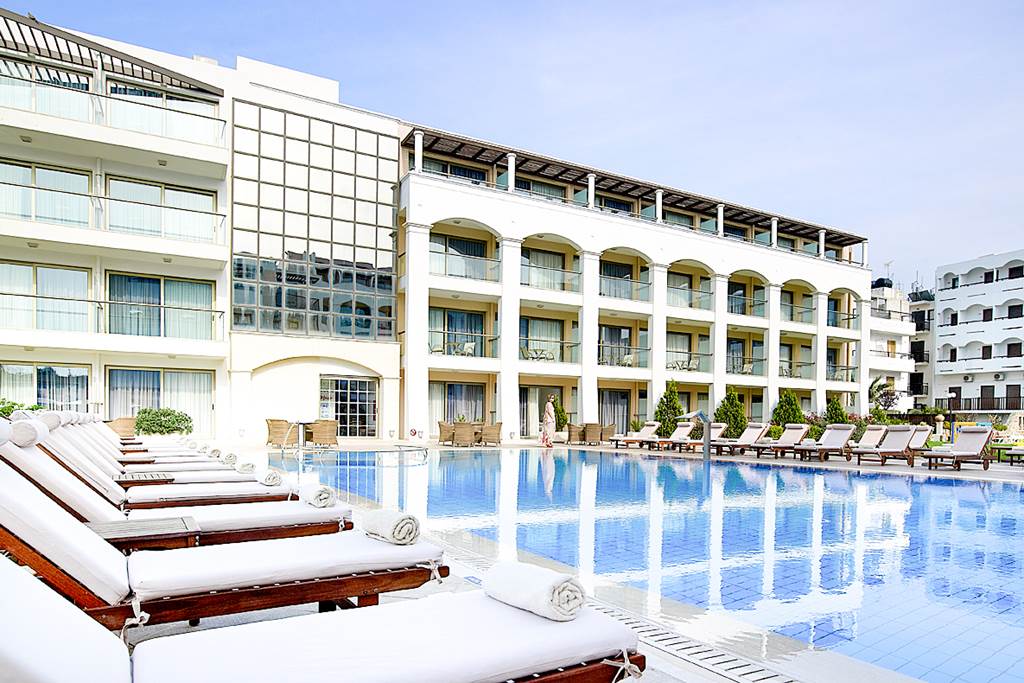 Crete
7 nights Half Board
Direct from Belfast
4* The Albatros Spa & Resort Hotel, Hersonissos
from only £464
14 May £554
24 Sep £531
01 Oct £490
08 Oct £464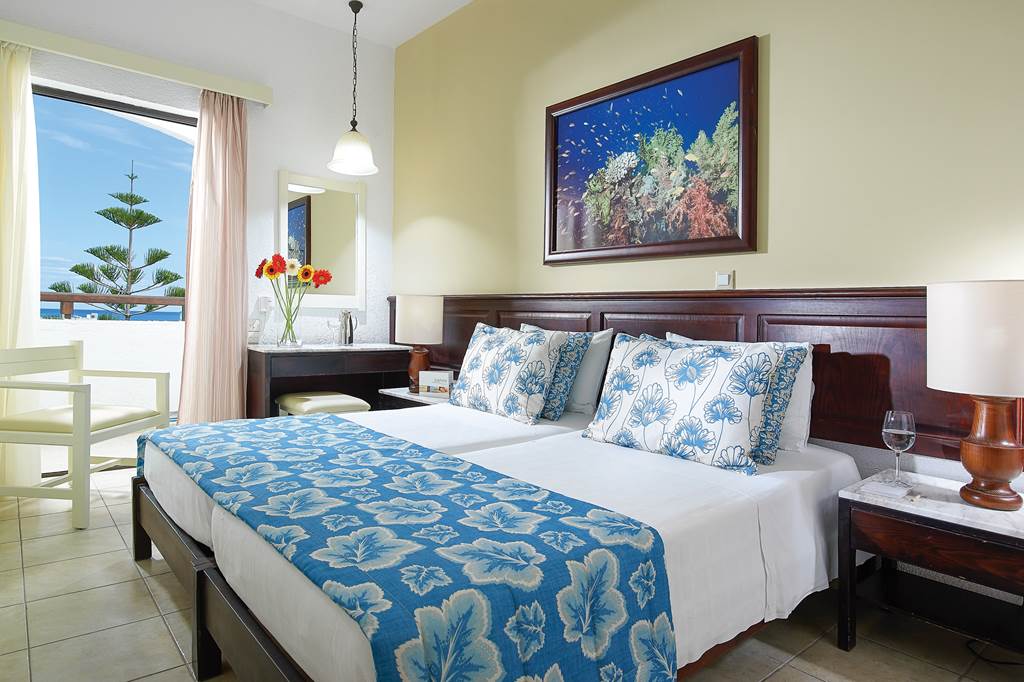 The family-run Albatros Spa & Resort Hotel is located in an enviable position close to the beach and the resort centre of Hersonissos. The attentive service and attention to detail at this unique hotel will ensure you are well looked after. Boasting a tempting a la carte restaurant, indulgent spa and children's facilities, this hotel is ideal for families and couples looking for high standard accommodation with a laid-back atmosphere.
Offer updated 30/1/18 tsa-2#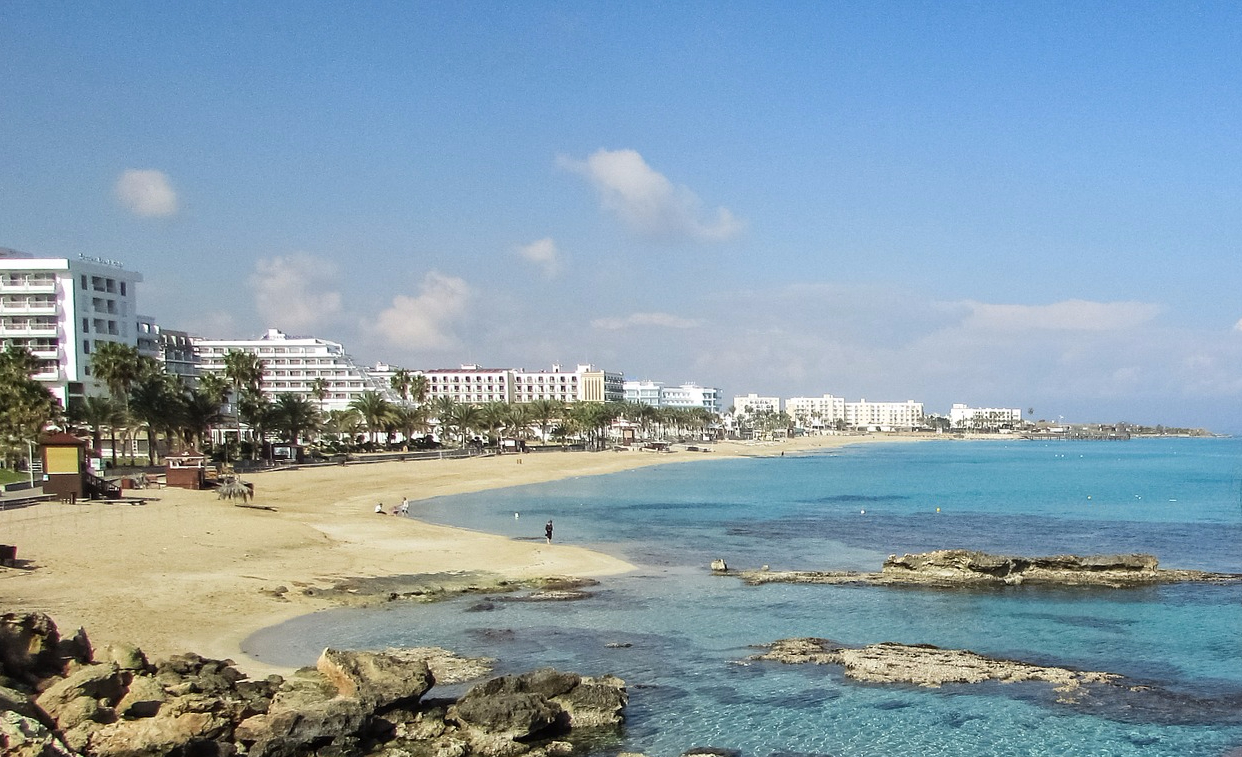 Cyprus 2018
Direct from Belfast
4* Half board,
Constantinos the Great Hotel, Protaras

Date 7nts
09 May £755pp
16 May £742pp
23 May £757pp
30 May £813pp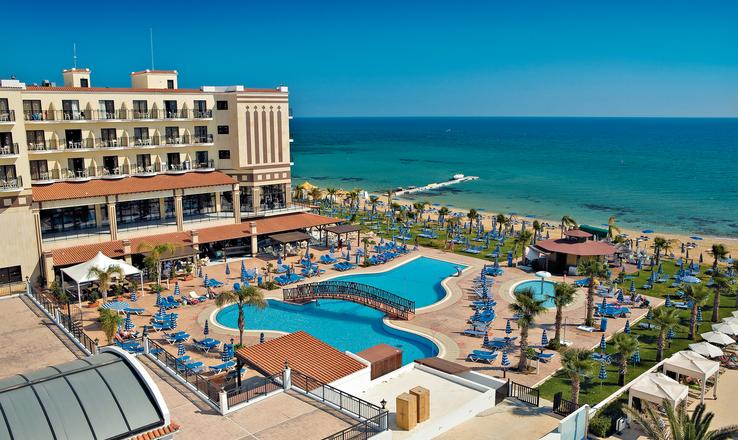 Constantinos The Great Hotel
When it comes a great beachfront setting, the Constantinos The Great hits all the right notes. You'll be swept away by stunning sea views and spoilt by the relaxing rooms and inviting pool. A comfortable stroll from Fig Tree Bay, you couldn't pick a better spot for exploring some of the best beaches in Cyprus.
Offer updated 30/1/18 tsa-tcx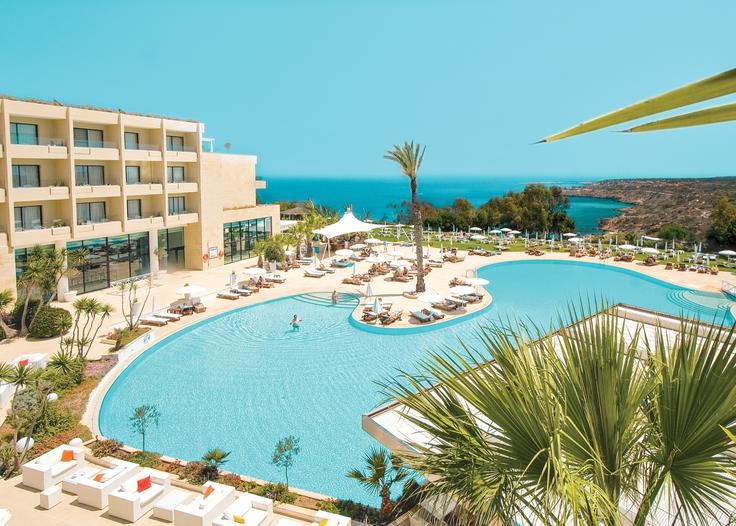 5* Star Grecian Park, Protaras, Cyprus
7 nights from £459

Half Board
04 Apr £645
11 Apr £679
18 Apr £649
25 Apr £645
A blissful bolthole on the edge of Protaras, the Hotel Grecian Park is hidden on a hillside with sea views that will simply take your breath away. Escape all your cares as you laze by the peaceful pool surrounding by natural scenery. Indulge in a cocktail and enjoy the enchanting atmosphere on the clifftop wooden terrace lit by large standing lanterns. The stylish rooms are also a feature to look forward to.
Offer updated 30/1/18 tsa-tc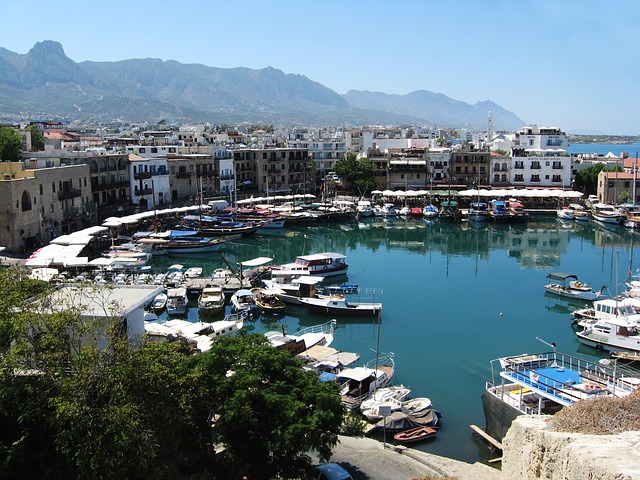 Northern Cyprus, Flying from Belfast
Summer 2018, 7 nights half board from £669pp
What does the price include?
Seven nights' bed and breakfast or half-board accommodation in one of our carefully chosen North Cyprus hotels
Return flights from Belfast to Larnaca, Cyprus
Return airport-to-hotel transfers
The services of a friendly, experienced resort-based Manager
Kyrenia, our sun-drenched hideaway on this holiday to Cyprus, offers an enchanting taste of life on Cyprus' northern coast. Take a seat at one of the cafe tables that line the edge of its pretty horseshoe harbour to watch the boats and gentle movement of the blue waters. Wander through the charming narrow lanes, visit the 16h-century castle that still guards the harbour, or head along the coastline or up into the Pentadaktylos mountains to explore.
Ship Inn Malpas Pia Bella Acapulco Beach Arkin Colony
B&B HB HB HB B&B
02 May £599 £669 £767 £844 £921
16 May £629 £699 £797 £874 £951
30 May £649 £719 £817 £894 £971
13 Jun £669 -- £795 £914 --
27 Jun £699 £753 £795 £914 £991
05 Sep £649 £679 £847 £924 £1001
19 Sep £679 £763 £847 £924 £1001
03 Oct £629 £706 £797 £874 £951
17 Oct £629 £706 £797 £874 £951
24 Oct £629 £706 £797 £874 £951
Holiday Highlights
The chance to stroll around Kyrenia's lovely harbour and monumental castle
Take the opportunity to visit St Hilarion Castle and Bellapais Abbey
Further optional excursions to Nicosia, Famagusta, the ancient city of Soli and the stunning Karpaz peninsula
Sunny days at the beach
Enjoying warm evenings and al fresco dinners
Single rooms are available for a supplement Offer updated 5/10/17 tsa-nmkt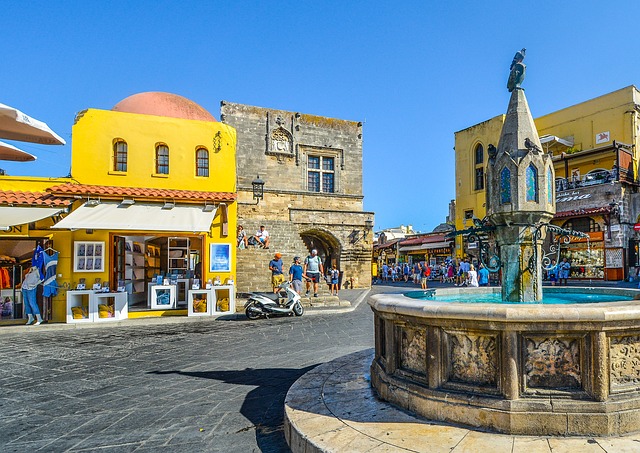 Rhodes, Direct from Belfast 2018
7 nights 4* Half Board from £688

04 May 2018 £762
11 May 2018 £720
18 May 2018 £688
23 May 2018 £694
25 May 2018 £714
30 May 2018 £694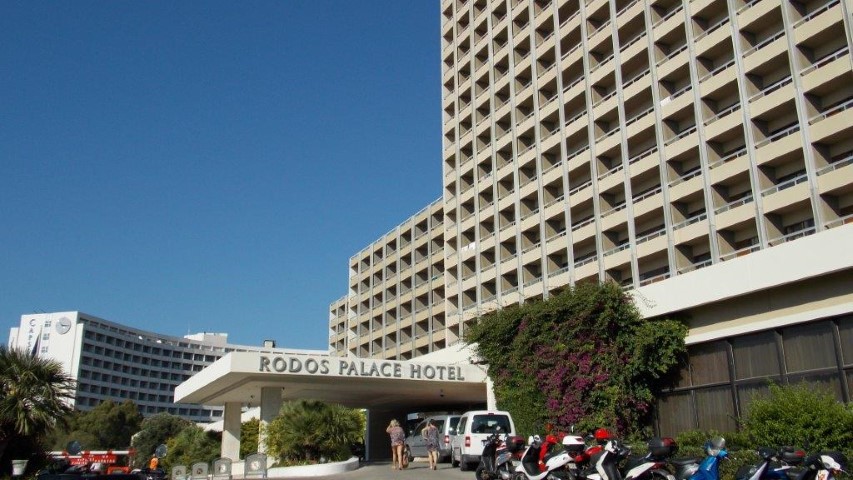 Prices include
Direct flights from Belfast to Rhodes
7 nights Half Board at the 4*Rodos Palace
Luggage allowance 20kgs pp
Transfers not included but can be added (£26 per taxi each way)
The impressive Rodos Palace Hotel is ideally situated in the heart of Ialyssos Bay, 12 kms from Rhodes International Airport, just 4 kms from Rhodes Town and the medieval city and within easy reach of all the major attractions on this exciting island. The hotel occupies 30 acres of lush gardens descending to an idyllic beach and boasts an unparallelled view of the island and the sparkling blue Aegean Sea. The hotel aims to blend luxury with space and freedom, offering a fantastic holiday experience, whether you are looking for a tranquil break or a vibrant atmosphere. There are 5 outdoor pools to choose from, as well as an indoor pool covered by a unique glass dome. The hotel boasts 785 elegant rooms and suites, with all of the modern luxuries needed for a comfortable, relaxing stay. There are 3 restaurants to choose from, serving a variety of cuisines to suit all tastes. The Rodos Palace is the ideal choice for those seeking elegant accommodation, fine dining and a chic atmosphere.
Offer updated 19/12/17 tsa-oy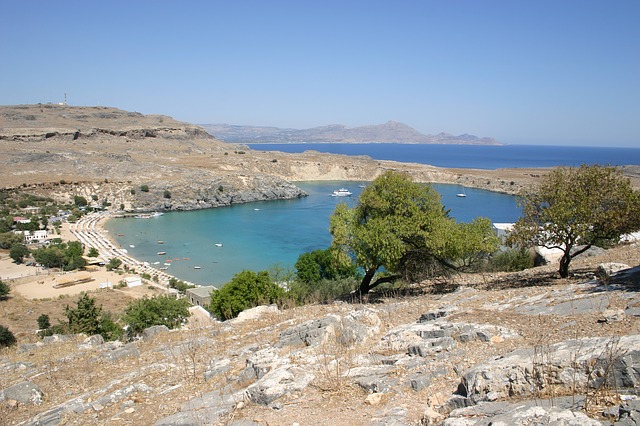 Greek Island of Rhodes
Direct from BelfastCall for availability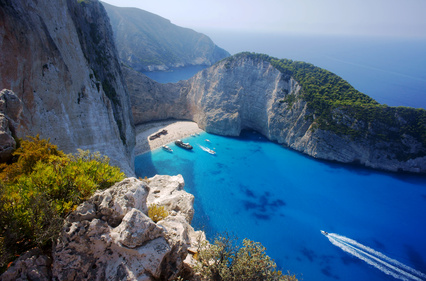 ZANTE Direct from Belfast Summer 2018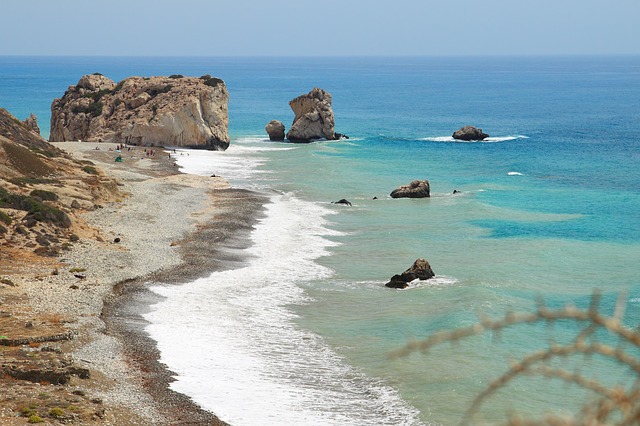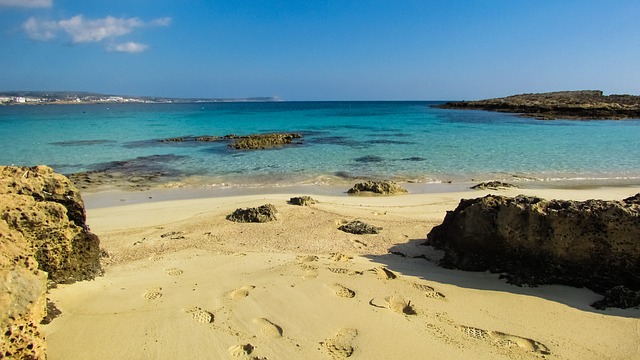 © Rosetta Travel. All offers subject to availability. We act as agents for ATOL protected operators. All UK originating air packages are booked with ATOL protected operators and are subject to the tour operators terms and conditions. For your financial protection, we are ABTA bonded (license No 52626)